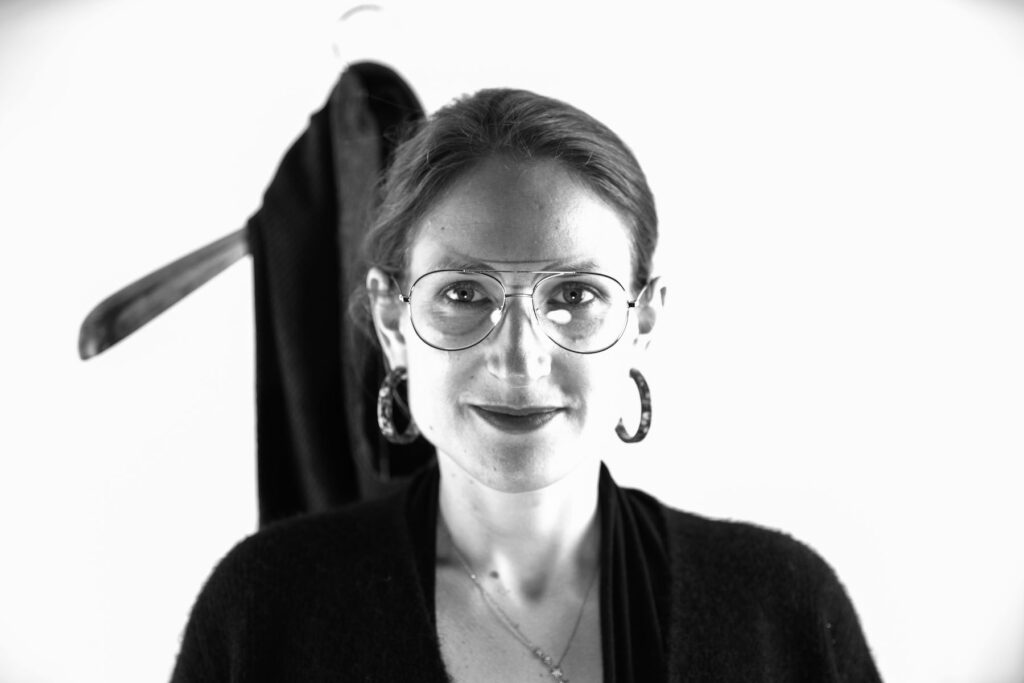 LEE ANDERSON is a design strategist and researcher, and Part-Time Lecturer and Master's student in the School of Design Strategies at Parsons The New School for Design. Lee is the founder of fashion design consultancy Starkweather, and of FAAR, an initiative promoting the mutual interests of the fashion and aerospace industries.
.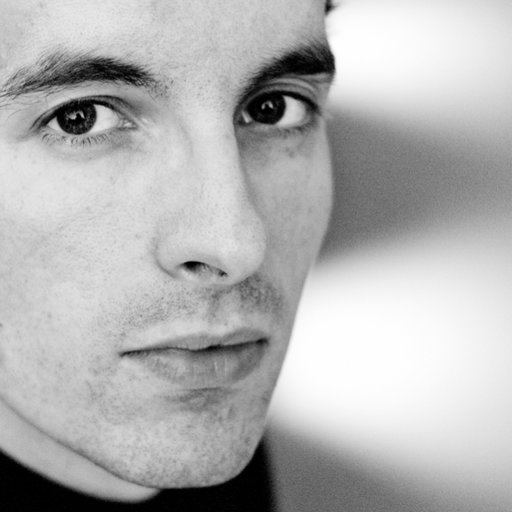 NATHANIEL DAFYDD BEARD is Senior Lecturer, Course Director of MSc International Fashion Marketing at Coventry University London is Co-Founder of the Fashion Research Network. His work on fashion culture has been published in Italy, Germany, UK, and USA and presented at conferences internationally including the universities of Bologna, Helsinki, and Oxford.
.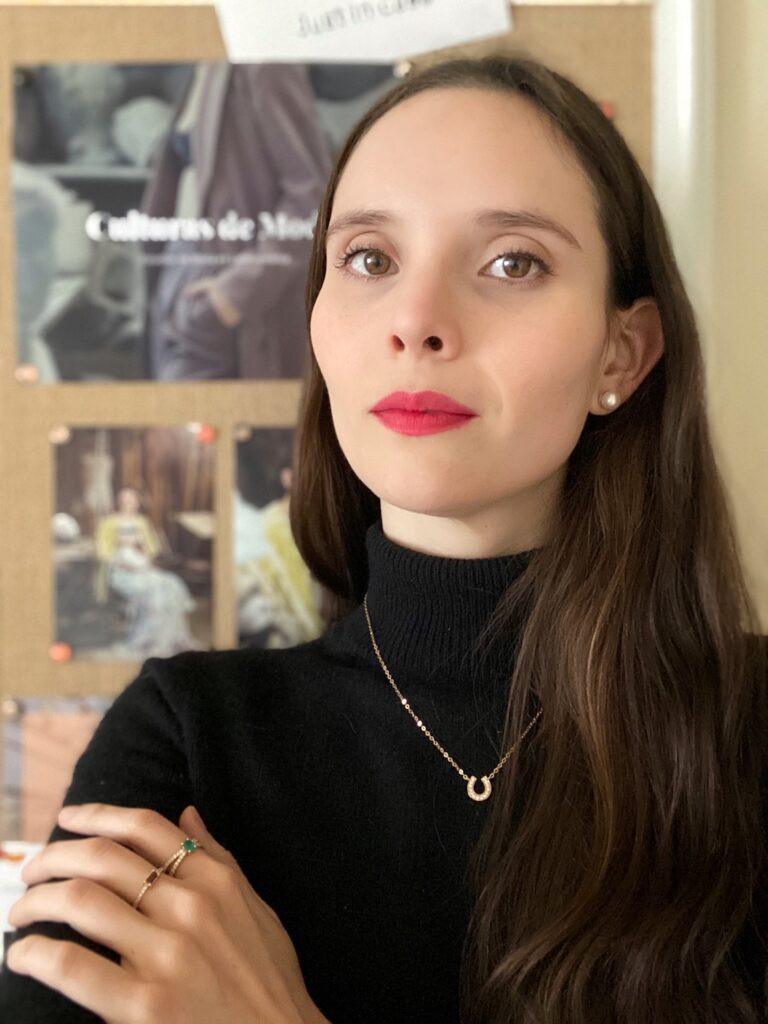 LAURA BELTRAN-RUBIO is a Ph.D. candidate at William & Mary and holds a MA in Fashion Studies from Parsons School of Design. Her research focuses on the dissemination, consumption, and representation of fashion in colonial Spanish America. Her dissertation examines the development of fashion in the eighteenth-century Viceroyalty of New Granada.
.
.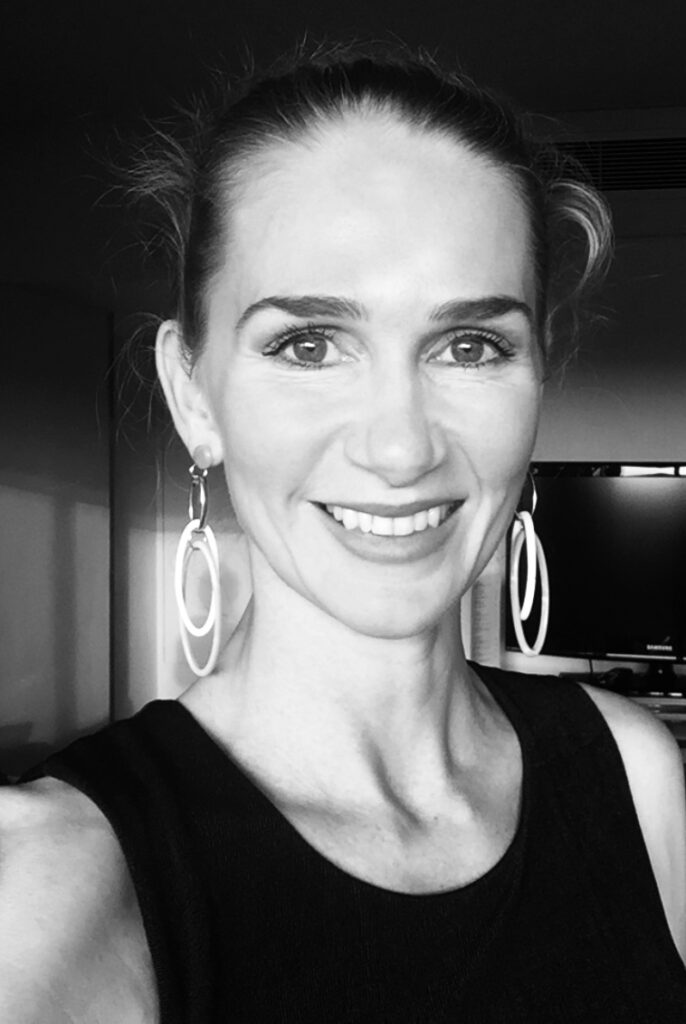 LAINI BURTON is Senior Lecturer at the Queensland College of Art, Griffith University, AU where she is the Higher Degree Research Convenor (PhD, DVA, MVA, MPhil, MDesResearch), teaches and supervises research candidates. Her research and publications centre on body politics, bio-art and design, fashion theory, performance, and body/spatial relations.
.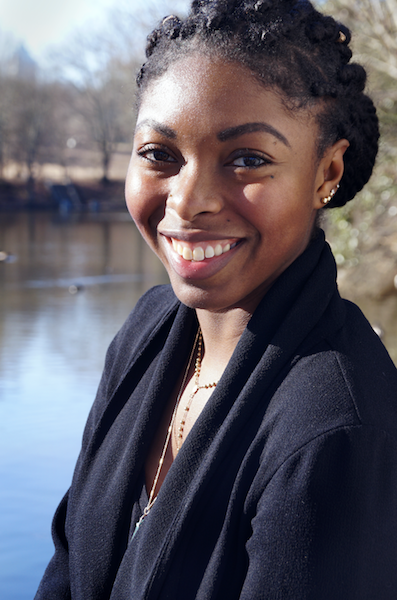 SHA'MIRA COVINGTON is a Ph.D. student in the Department of Textiles, Merchandising and Interiors and the Institute of African American Studies at the University of Georgia. Her research emphasis is in Black fashion and cultural studies, focusing on the commodification of race within the fashion-industrial complex. She is interested in both a critical and postcolonial approach to fashion studies.
.
.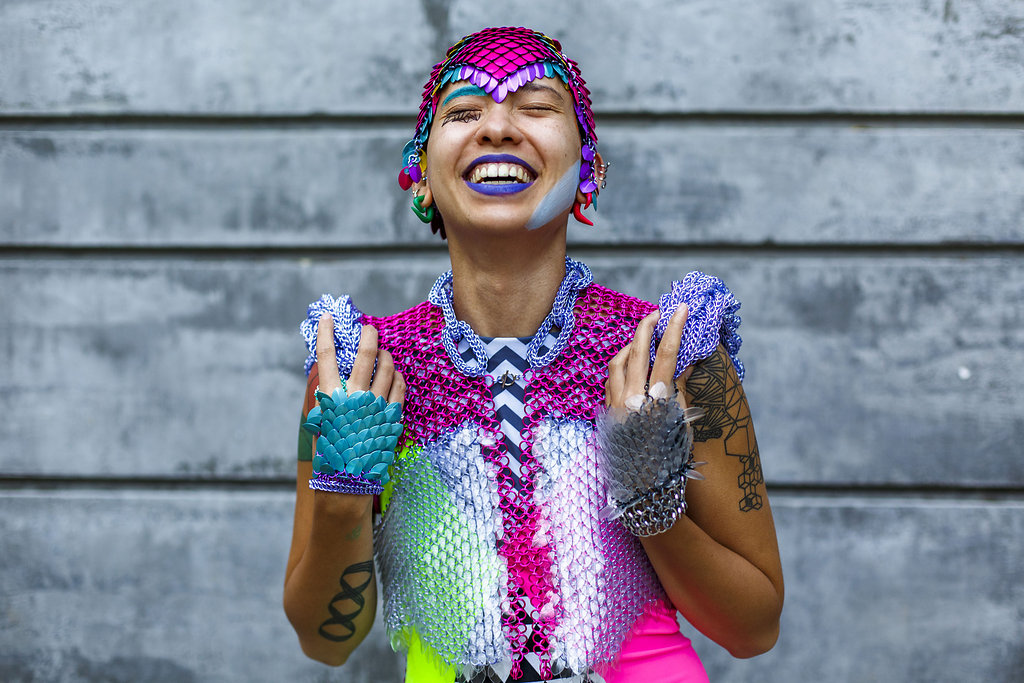 SKY CUBACUB is a non-binary queer and disabled Filipinx human from Chicago, IL. Rebirth Garments is their line of wearables for the full spectrum of gender, size, and ability. They maintain the notion of Radical Visibility, a movement based on claiming our bodies and, through the use of bright colors, exuberant fabrics, and innovative designs, they refuse to assimilate and are spearheading a Queer and Disabled dress reform movement. They are the editor of the Radical Visibility Zine, a magazine for Queer and Disabled teens based off of their manifesto. They have had over 40 fashion performances and lectured at the Whitney Museum of American Art, the Rhode Island School of Design, the University of Utah, the School of the Art Institute of Chicago, Northwestern University. Rebirth Garments has been featured in Teen Vogue, Nylon, Playboy, Huffington Post, Buzzfeed, Vice, Wussy Mag, and the New York Times. Sky was named 2018 Chicagoan of the Year by the Chicago Tribune and is a 2019/2020 Kennedy Center Citizen Artist Fellow.
.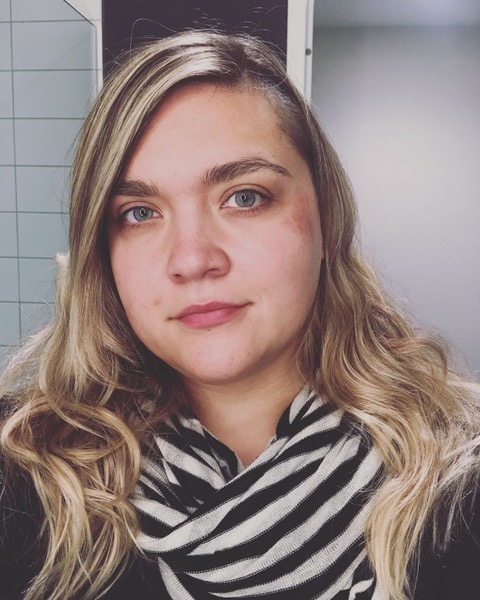 CALLA EVANS is a PhD student in Communication and Culture at Ryerson & York Universities. Her research explores fat identity construction and performance, with particular attention to the ways in which fat activist practices enforce boundaries around acceptable expressions of fatness.
.
.
.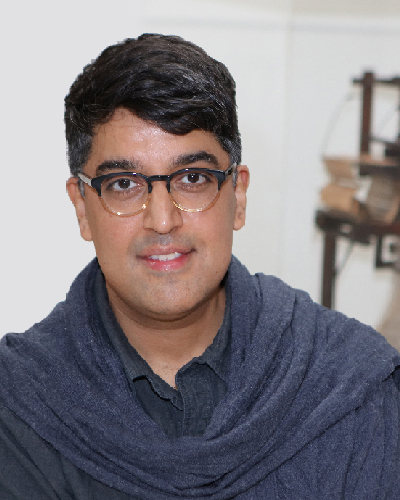 ISAAC FACIO focuses on the care, preservation, and exhibition of textiles as a conservator at the Art Institute of Chicago, and maintains a research-based practice in art and science. He carries this experience as a lecturer in the Department of Fiber and Material Studies at the School of the Art Institute of Chicago centering coursework on the slow looking and hands-on study of objects. Isaac received training in textiles and textiles conservation, studio art, material science and technology across Chicago, Manchester, England, and Paris, France.
.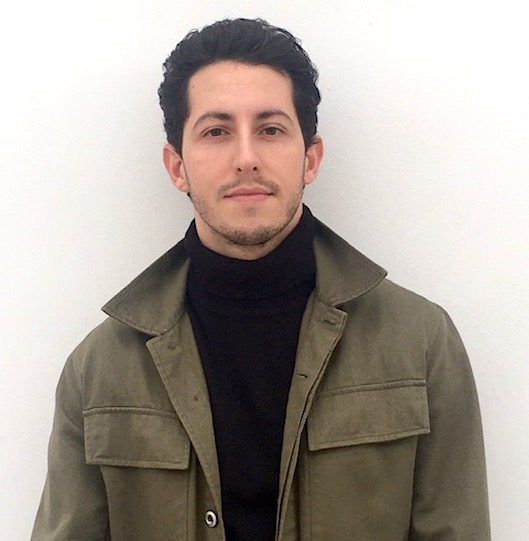 ROBERTO FILIPPELLO is a PhD candidate and Queer Studies teaching associate at the University of Edinburgh, where I also convene the gender and sexuality studies research cluster 'SEXES'. My doctoral dissertation, Staging Queer Feelings: The Affective Economy of Fashion Photography at the Turn of the Twenty-first Century, will be defended in August 2020. In my research I employ queer and affect theories to investigate the politics of queer representation in the visual cultures of fashion. I can be reached at: Roberto.Filippello@ed.ac.uk and on Twitter @RobertoFilippel.
.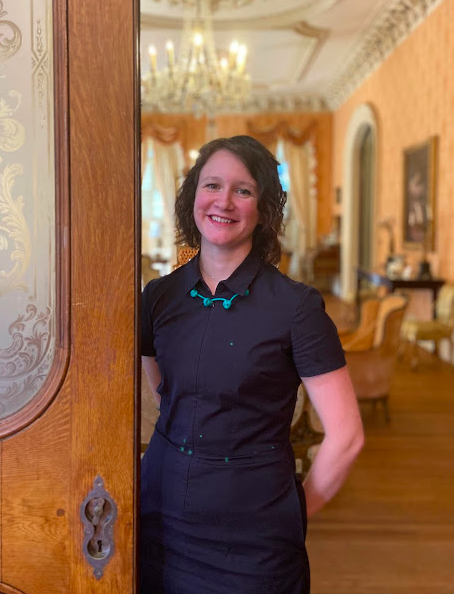 KATE FISHER is a Fashion Historian and Librarian who lives and works in Macon, Georgia. When researching and writing, she finds herself drawn to the complicated interplay between artists and fashion. Her interests include drawing attention to the formerly overshadowed contributions of female artists and studio managers within the Pre-Raphaelite Brotherhood.
.
.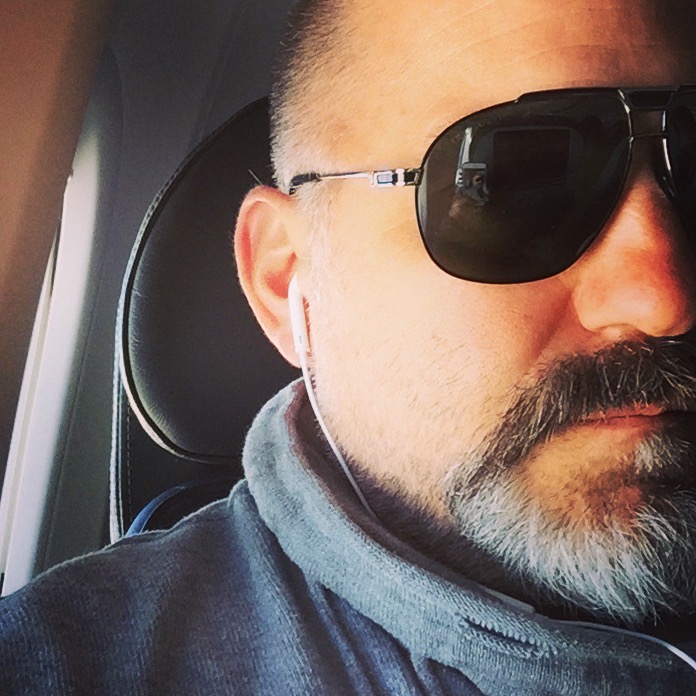 CONRAD HAMATHER, design educator. In data collection for PhD dissertation; A Qualitative Community Analysis: How Can Land Reclamation Aid in Self-Efficacy and Equitable Development at West Virginia University. Prior to impacting Appalachian communities, he was faculty at the School of the Art Institute of Chicago, Department of Fashion Design, and advisor to the Mayors Fashion Council. He has been Collection Specialist in Miami, at the United States most prolific arts programs. He has had influence with corporate design houses such as Swarovski, Maybelline, Aveda, and Virgin Hotels among others. Currently he is the Technical Specialist for the international competition of LAGI 2020 Fly Ranch, NV. He lives in Chicago and the Laurel Highlands of Pennsylvania.
.
AMANDA CHRISTINE HARTH has spent over seven years designing opportunities for creators to connect with consumers. Born and raised on Chicago's Southside by a working class family, hard work was never foreign to her. She obtained her bachelors in Fashion Design from The Illinois Institute of Art-Chicago in 2010. She took up an interest in Menswear and designed garments for several years while working full time in retail and interning for a tailor. She struggled due to her lack of knowledge in business and chose to take time off from designing to learn essential skills in running a business. She networked and developed connections with individuals that worked in marketing, product development, and entrepreneurs that successfully built their own businesses. She learned the strength behind being a good storyteller and the essentials to running a business in a position of leadership. After discovering the lack of business resources and platforms available to independent designers like herself she launched Runwayaddicts in 2013 as a digital platform for independent and emerging fashion designers. In 2016 she began hosting events around Chicago to develop a physical presence in the local fashion community. As a champion for independent designers she has worked continually in Chicago's fashion community to connect creators, collaborate on events, and host experiences to give designers a platform to create.
.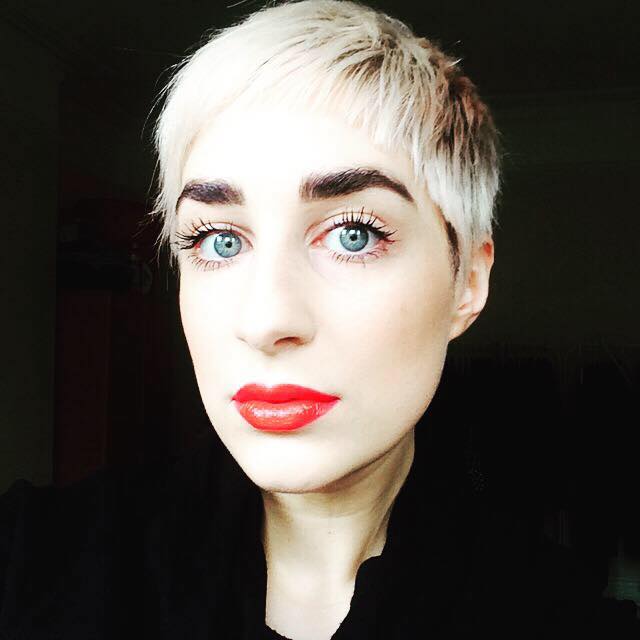 TERESA KROENUNG is a German-born fashion researcher and PhD candidate in Fashion & Textiles at the Royal College of Art in London. With a background in fashion design and sustainability, her work deliberately and unapologetically focuses on female and non- binary voices to create a more balanced and authentic fashion discourse.
.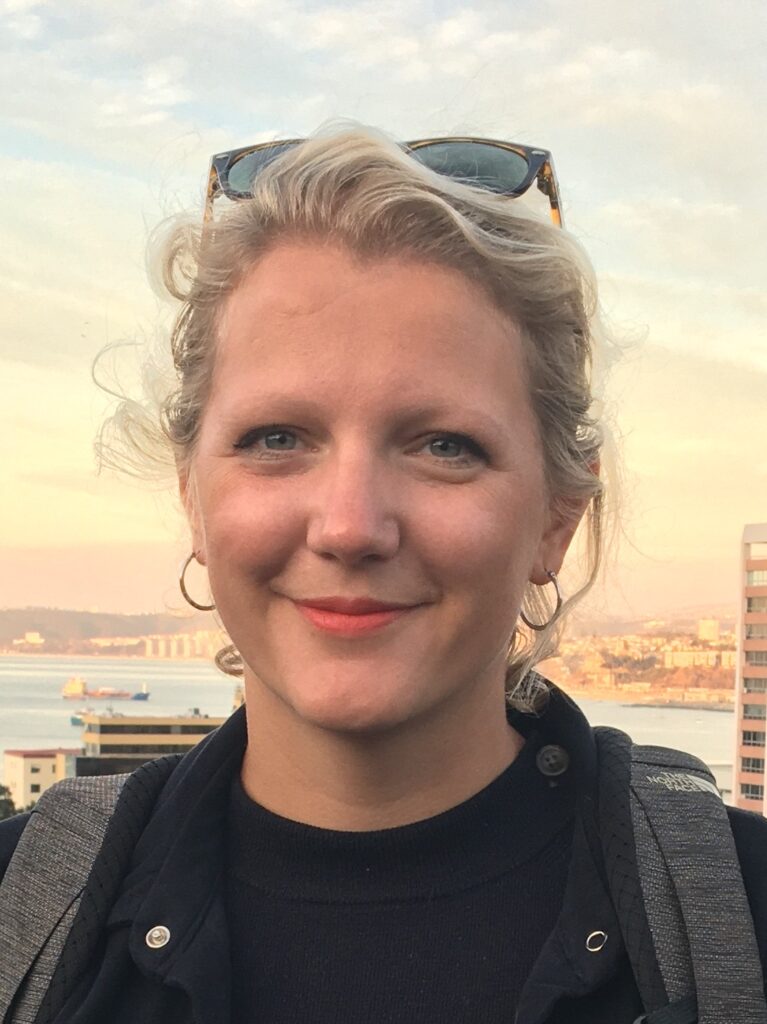 ELIZABETH KUTESKO (PhD, Courtauld Institute of Art) is a fashion historian, with a particular interest in Latin American bodily practices and the intersection between dress, cultural identity, representation and power. She is currently Lecturer in Cultural Studies at Central Saint Martins and the author of Fashioning Brazil: Globalization and the Representation of Brazilian Dress in National Geographic (Bloomsbury, 2018). She has published articles based upon her research in the Global Fashion Special Edition of ZoneModa journal (December 2019) and the Brazilian Fashion Special Edition of Fashion Theory: The Journal of Dress, Body and Culture (November 2016). She is beginning a new book project that uses a photograph album documenting the construction of the 'Devil's Railroad' across the Brazilian Amazon (1907-1912) to problematise the crystallization of time in relation to fashion, photography and global modernities.
.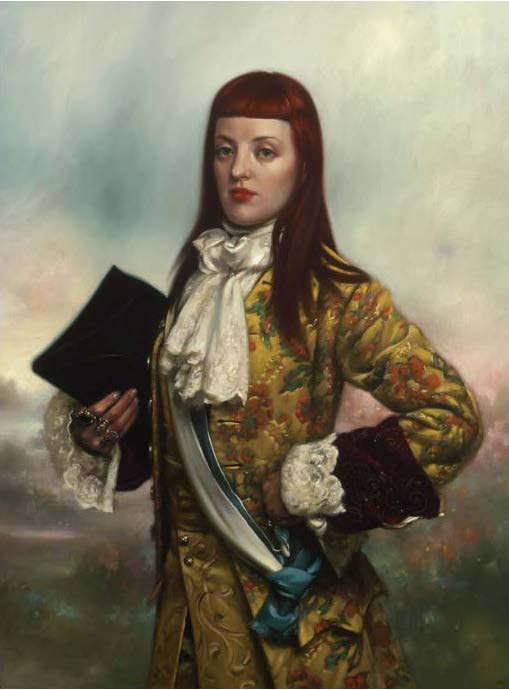 CYANA MADSEN is a curator and current PhD student at the University of the Arts London, researching in collaboration with London College of Fashion and the Museum of London. Research interests include the biography of clothing, curatorial bias, and garments as a site of embodied memory. Cyana has exhibited at The Horse Hospital, OXO Bargehouse, the Museum of London and London College of Fashion.
.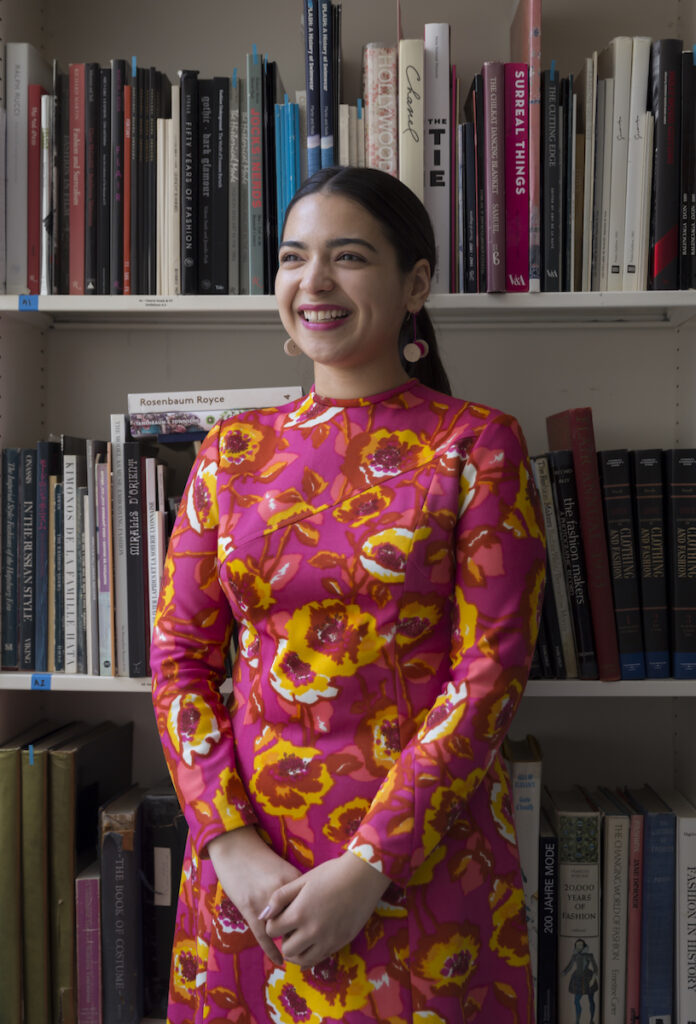 MICHELLE MCVICKER is the Collections and Education Assistant at the Museum at The Fashion Institute of Technology. She received her Fashion Studies MA at Parsons School of Design in 2017. Her research interests include how material culture, specifically clothing, embodies ever-evolving Latinx representations in the United States.
.
.
.
madison moore is an artist-scholar, DJ and assistant professor of Queer Studies in the Department of Gender, Sexuality and Women's Studies at Virginia Commonwealth University. madison is the author of Fabulous: The Rise of the Beautiful Eccentric (New Haven: Yale University Press, 2018), a cultural analysis of fabulousness. He has lectured at venues including the Perth Festival, American Realness, the Dallas Museum of art and the Philadelphia Museum of Art. madison is currently at work on a new book project on rave scenes and queer of color undergrounds.
.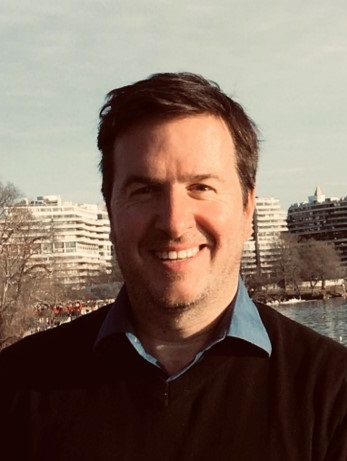 ALEXANDER NAGEL is Assistant Professor at SUNY FIT and actively involved in the research of materials from cultures in Iran, the Mediterranean and South Arabia. Born and raised in Berlin, Germany, he curated exhibitions at the Smithsonian Institution in Washington, D.C. where he holds a Research Associate position.
.
.
.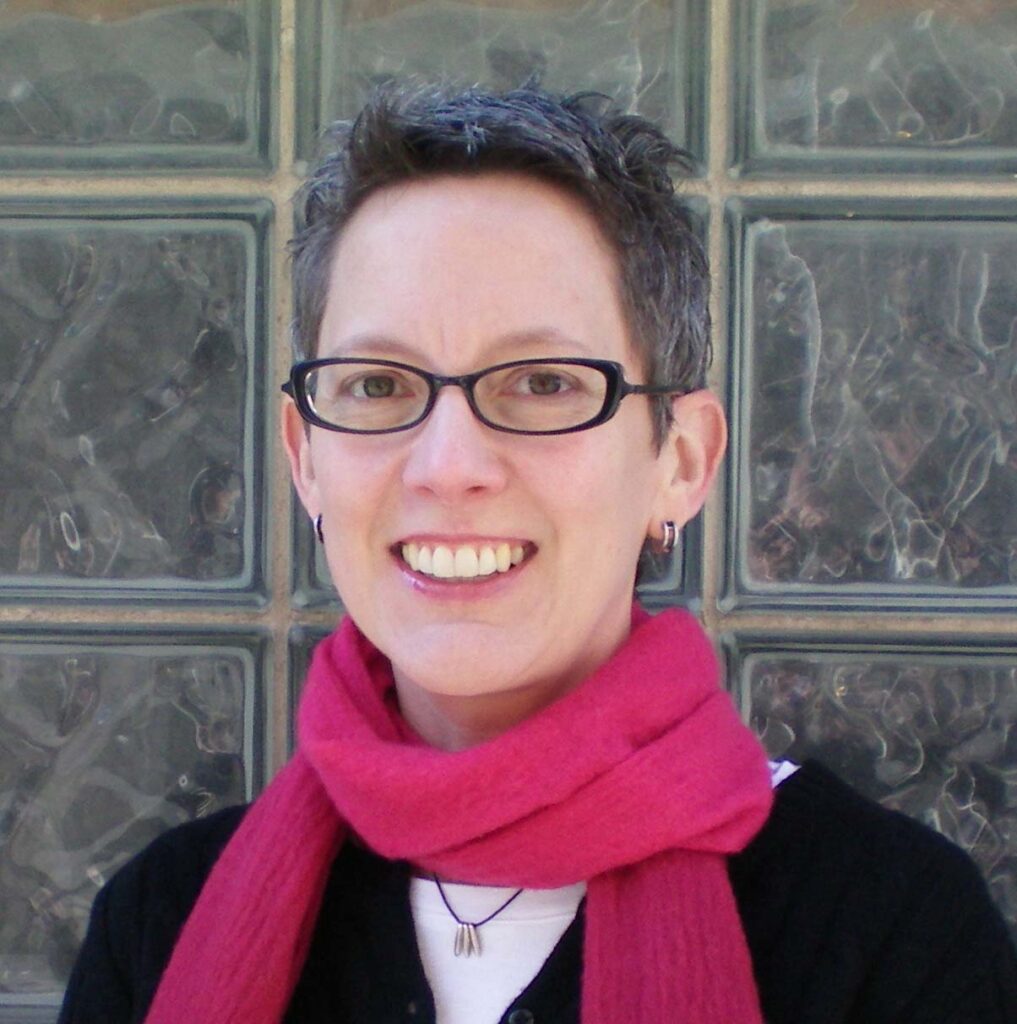 SUSAN NEILL is the Exhibitions Planning Director at the Field Museum in Chicago where she programs the museum's temporary exhibition galleries, supervises the outbound traveling exhibitions program, develops collaborative projects with other institutions, and works with leadership to plan permanent exhibition projects. Susan holds an M.A. in Cultural Anthropology from the University of Wisconsin-Madison. Before joining the Field in 2014, she was Curator of Textiles and Social History and Vice President of Collections and Exhibitions at the Atlanta History Museum and, previously, served as the Hope B. McCormick Costume Fellow at the Chicago History Museum. She has presented her research at regional, national, and international symposia including the Costume Society of America and the Costume Colloquium in Florence, Italy. Susan has published articles on a range of topics and curated more than a dozen exhibitions featuring textiles, historic dress, and ethnographic clothing.
.
HANNAH DEMILADE OSANYINTOLU is a fashion stylist and sustainable fashion activist. She is a creative entrepreneur and founder of iFashion Network, a collective created to promote fashion networking and sustainable fashion in Nigeria. She is a certified sustainable fashion scholar of London College of Fashion in collaboration with Kering.
.
.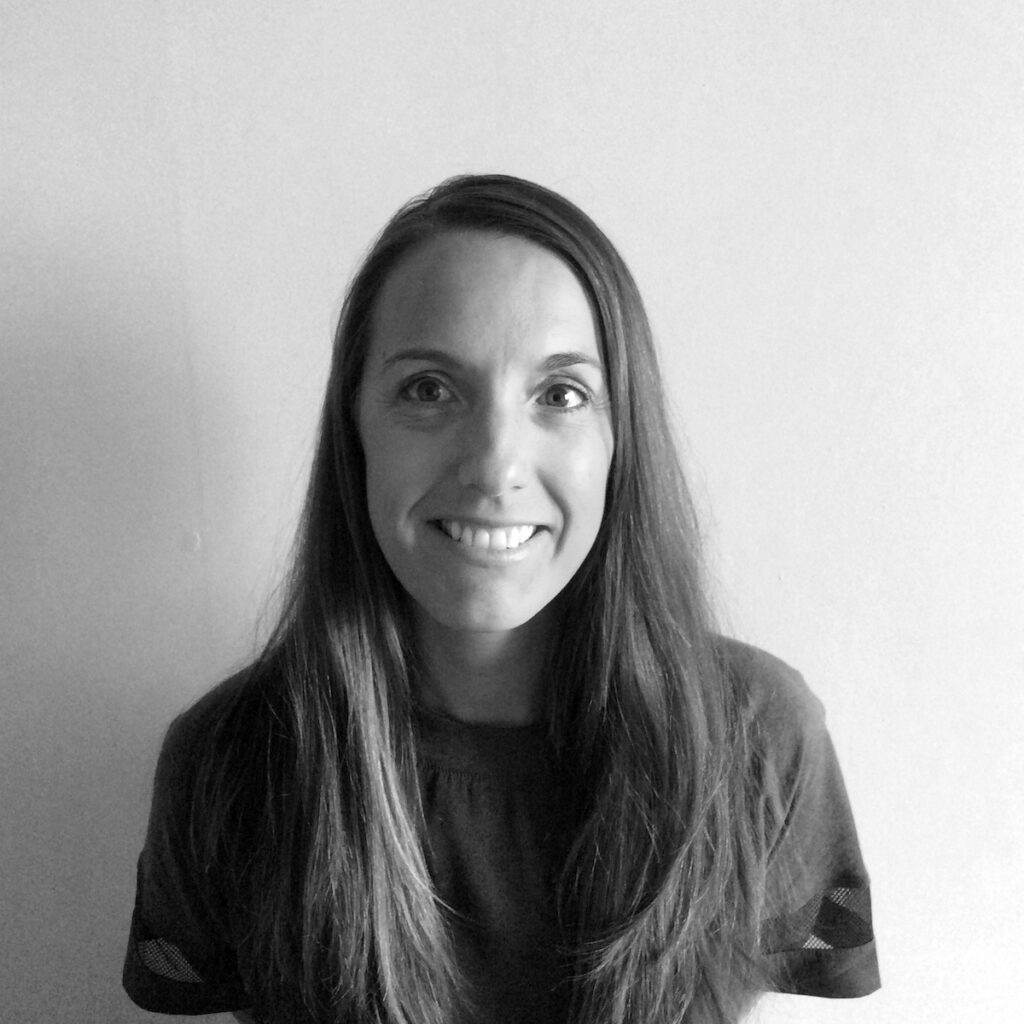 KAYLA OWEN is an academic, fashion designer and PhD researcher. Currently working as programme leader for MA Fashion Innovation & Realisation at Liverpool John Moores University, UK. Her research is concerned with the preservation of material, techniques and processes related to sneakers. Working predominantly with leather, investigating the interface between advancements in leather restoration, customisation and conversion, the obsessive sub-cultural groups associated with these practices and the development of archival records as a place to preserve and nurture this artisan craftsmanship.
.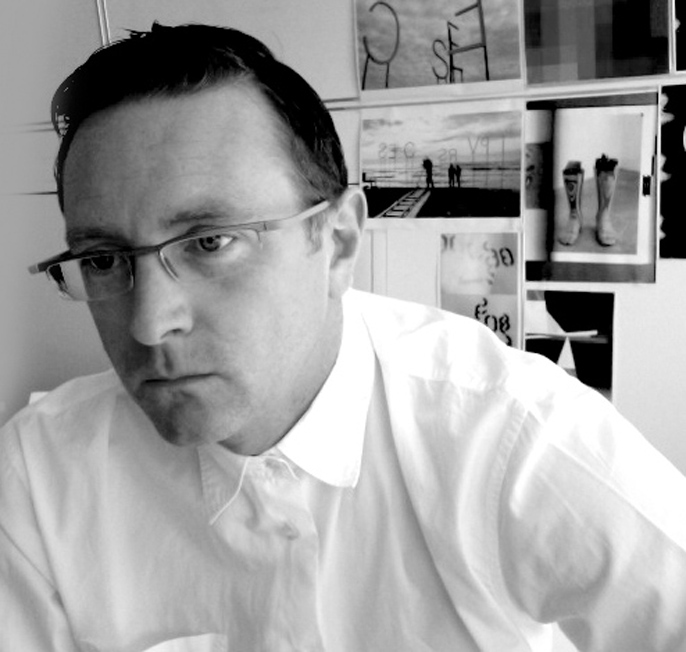 PAUL OWEN is a practice-based researcher, and is currently exploring a number of research projects that seek to redefine and challenge the existing conventions around fashion identity. He seeks to investigate tribes, subscribers, cohesive socio groups who define and are defined by their obsessions with symbols of value and status, style, the need for individuality, and the sense of place, community and belonging. His ongoing project ''The Fashion of Counter Culture' has a focus on working class men, their interest in vintage sportswear labels and in particular sports footwear / sneakers, documenting how their obsessions, styles and dress codes evolved and have informed a sub-culture, starting with the birth place of this phenomena: Liverpool.
.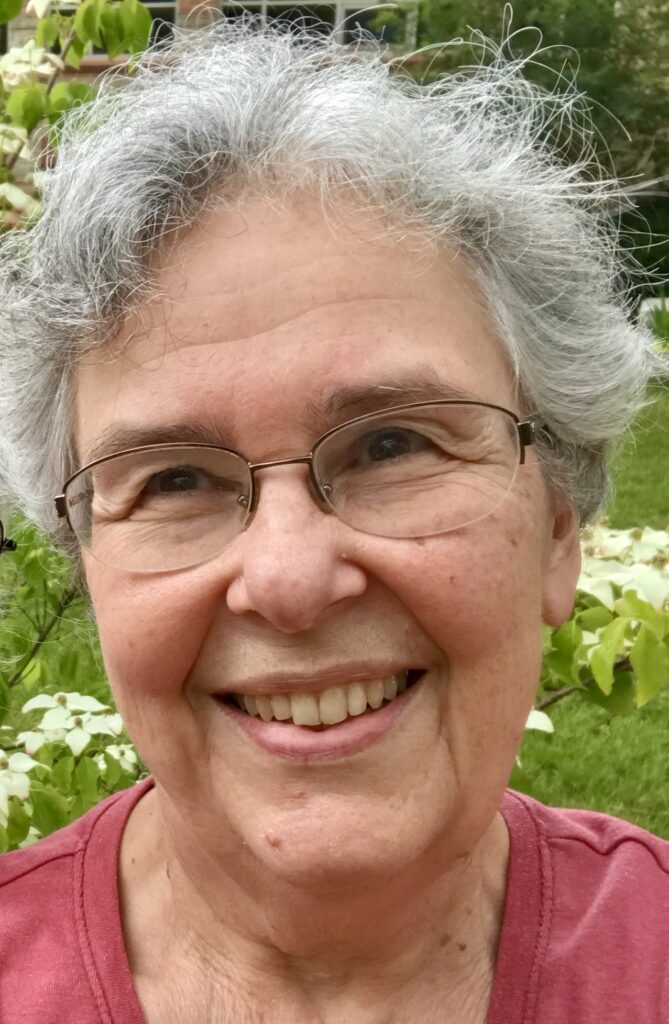 JO PAOLETTI (retired, University of Maryland) is an independent scholar specializing in the cultural history of dress, especially how it is implicated in gender identity. Her published works include Pink and Blue: Telling the Boys from the Girls in America and Sex and UnisexL Fashion, Feminism, and the Sexual Revolution.
.
.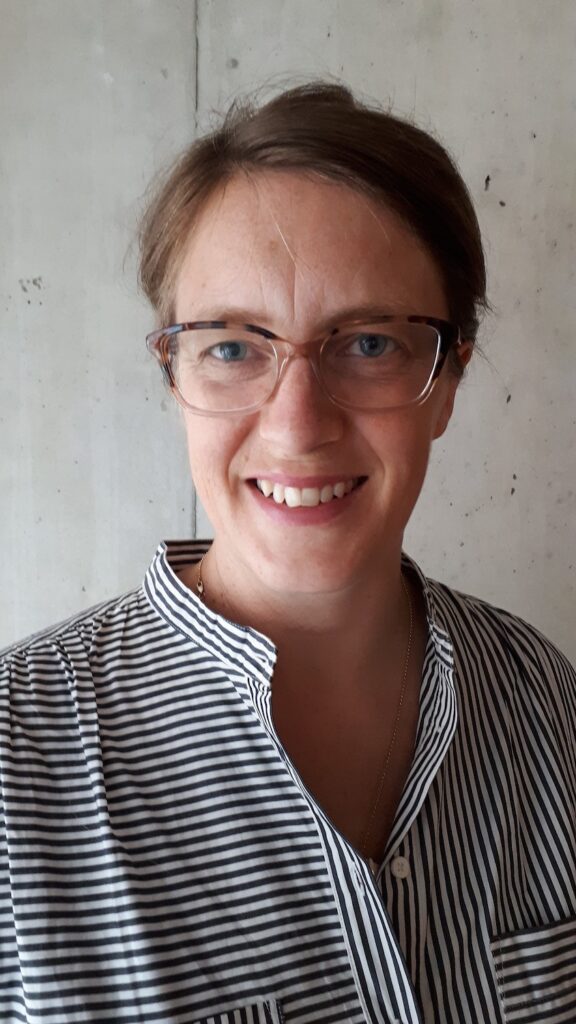 ILYA PARKINS is Associate Professor of Gender and Women's Studies at the University of British Columbia, Okanagan Campus. She is the author of Poiret, Schiaparelli, and Dior: Fashion, Femininity and Modernity (2012), and the co-editor of two books on fashion. Her work on fashion and feminist theory also appears in a wide variety of journals and edited collections.
.
.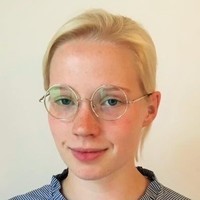 JOHANNA VON PEZOLD is a PhD student in Sociology at the University of Hong Kong, where she is researching Chinese-made fashion products in Mozambique. Holding a master's degree in Contemporary Chinese Studies from the University of Oxford, she has also studied Chinese and Economics in Hamburg, Rio de Janeiro, and Beijing.
.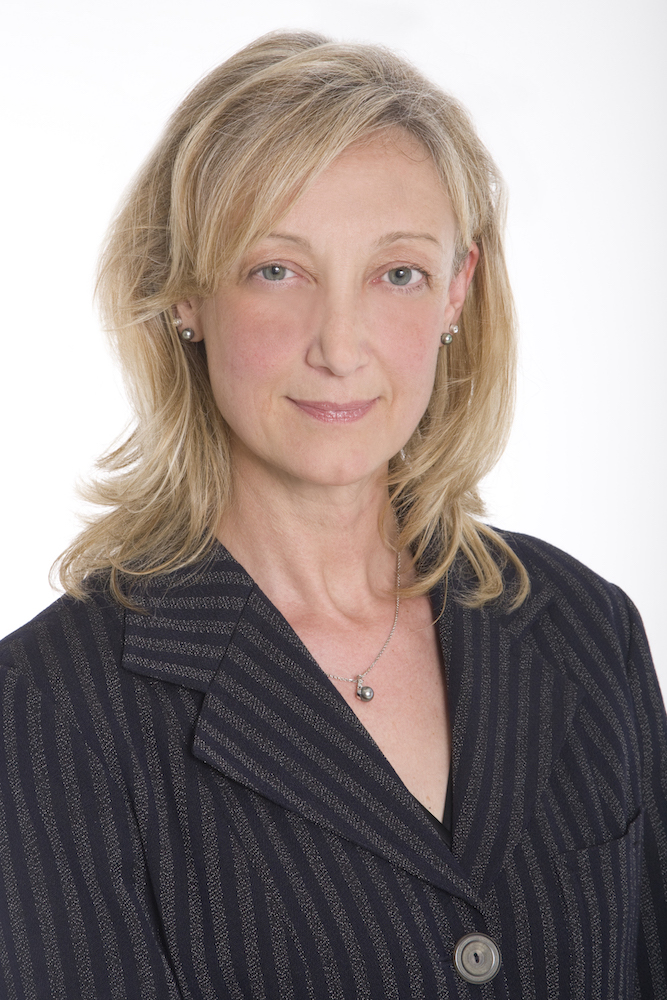 ANNE PEIRSON-SMITH, PhD is Senior Lecturer and Course leader of the Masters in International Fashion Management at Nottingham Trent University with an industry background in the creative industries. She teaches and researches fashion studies, fashion marketing and communication and the creative industries. She has published numerous scholarly articles and book chapters on the cultural and communicative significance of fashion and style. She is the co-author of Public Relations in Asia Pacific: Communicating Effectively Across Cultures (John Wiley, 2010). She is an associate editor of the Journal of Fashion, Style and Popular Culture (Intellect Books) and The Journal of Global Fashion Marketing. In addition, she is co-author of Global Fashion Brands: Style, Luxury & History (Intellect Books, 2014), Transglobal Fashion Narratives: Clothing Communication, Style Statements and Brand Storytelling (Intellect Books: 2018), Planet Cosplay: Costume Play, Identity and Global Fandom, (Intellect Books, 2019) and The Fashion Business Reader (Berg/Fairchild Publishing 2019).
.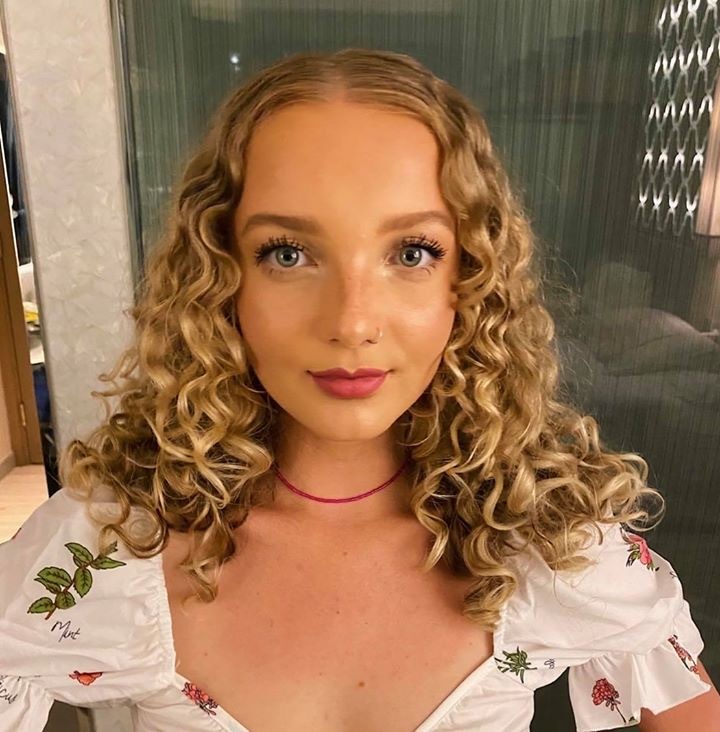 EMILY PEIRSON-SMITH is a graduate of Textile in Practice at Manchester Metropolitan University, fascinated by the transformative effects of laser cutting technologies on textiles, notably heritage and sustainable materials and the result of reworked aesthetics on social impact and lived application. She is currently studying a Masters in Design Innovation at Nottingham Trent University.
.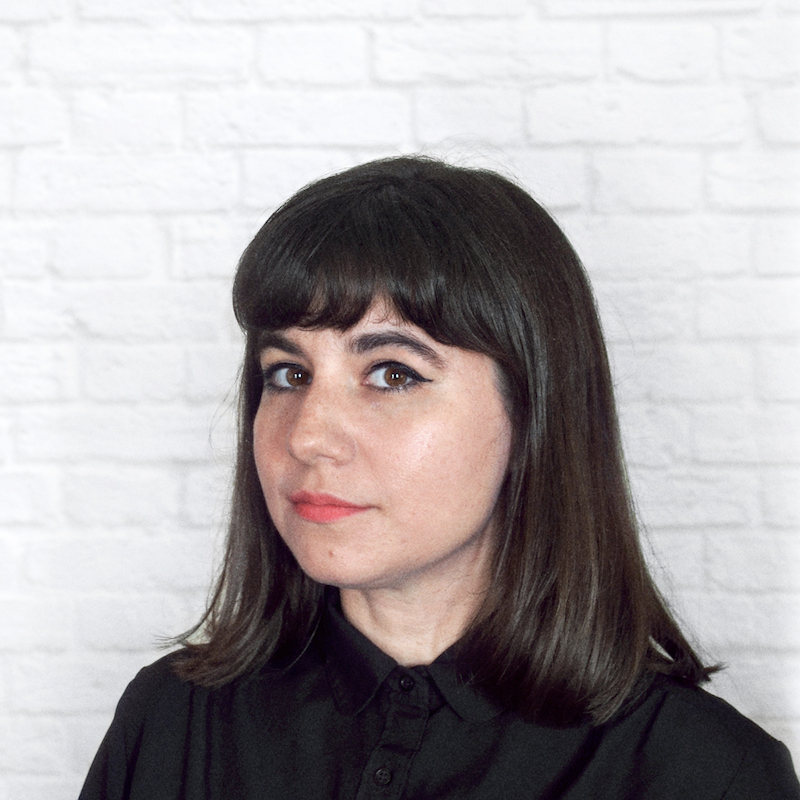 SARAH FINLEY PURDY is an independent scholar and fashion historian. She has worked as a collections management assistant for the Academy of Natural Sciences and the Costume Institute at the Metropolitan Museum of Art. She was also a corporate archive assistant for Calvin Klein and Coach. Her research focuses on the historical dissemination of high fashion to multiple tiers of socioeconomic class in the Midwest. She is currently writing about modern day slavery within the garment industry for the Berg Fashion Library.
.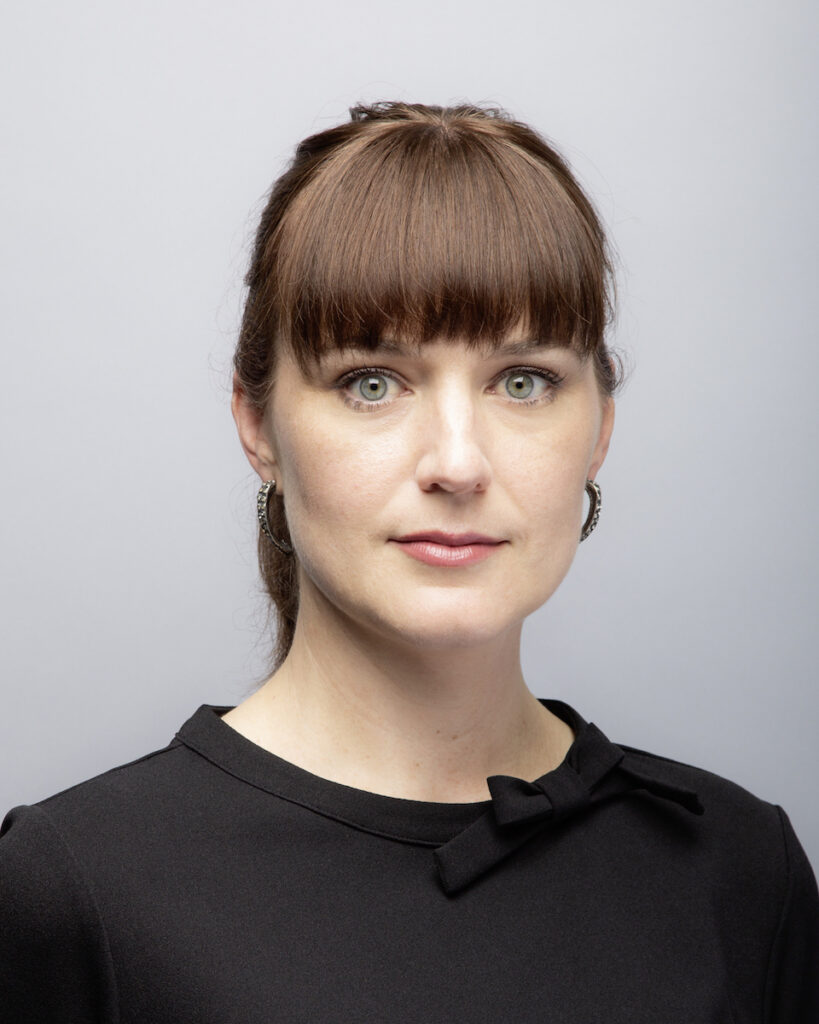 JESSICA PUSHOR is the Collection Manager for the costume and textile collection at the Chicago History Museum. Jessica most recently worked on the fashion exhibitions; Silver Screen to Mainstream: American Fashion in the 1930s and 40s, Making Mainbocher: The First American Couturier, Chicago Styled: Fashioning the Magnificent Mile, Inspiring Beauty: 50 Years of Ebony Fashion Fair, and Stephen Burrows: When Fashion Danced. Jessica received her master's degree in Fashion and Textile Studies: History, Theory, Museum Practice, from the Fashion Institute of Technology in New York City in 2013.
.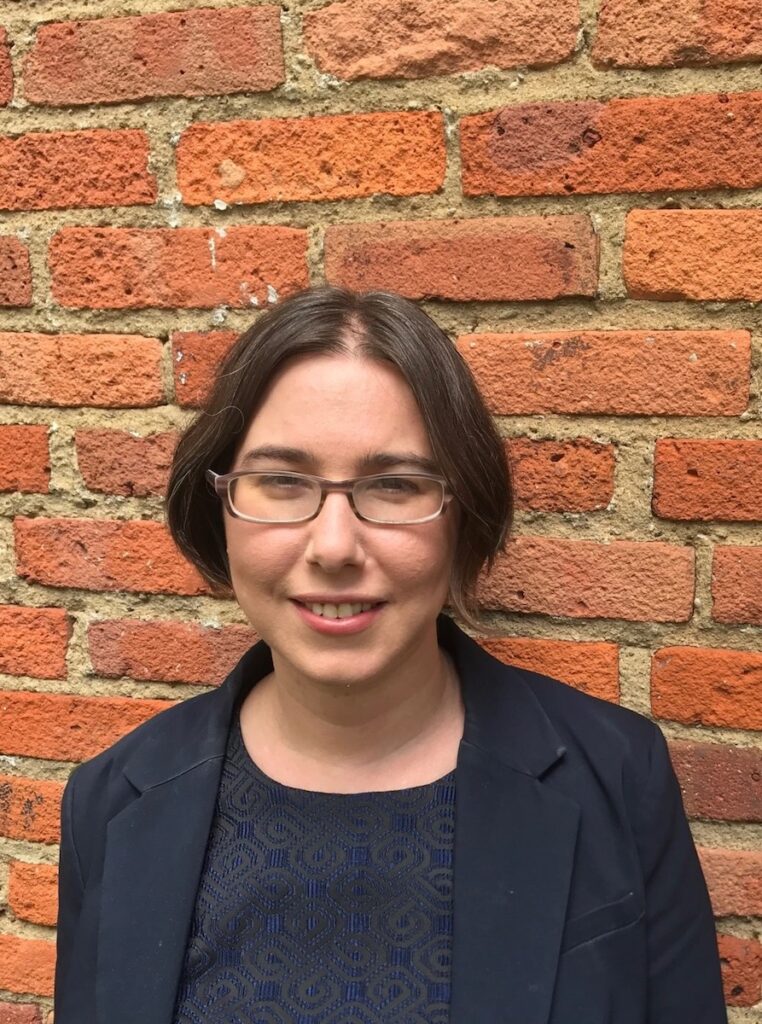 EINAV RABINOVITCH-FOX holds a PhD in History from NYU and teaches at Case Western Reserve University. She has published extensively on fashion, femininity, politics, and advertising in both scholarly publications and popular media, most recently on fashion and African American womanhood during the Great Depression. Her forthcoming book is titled Dressed for Freedom: The Fashionable Politics of American Feminism.
.
.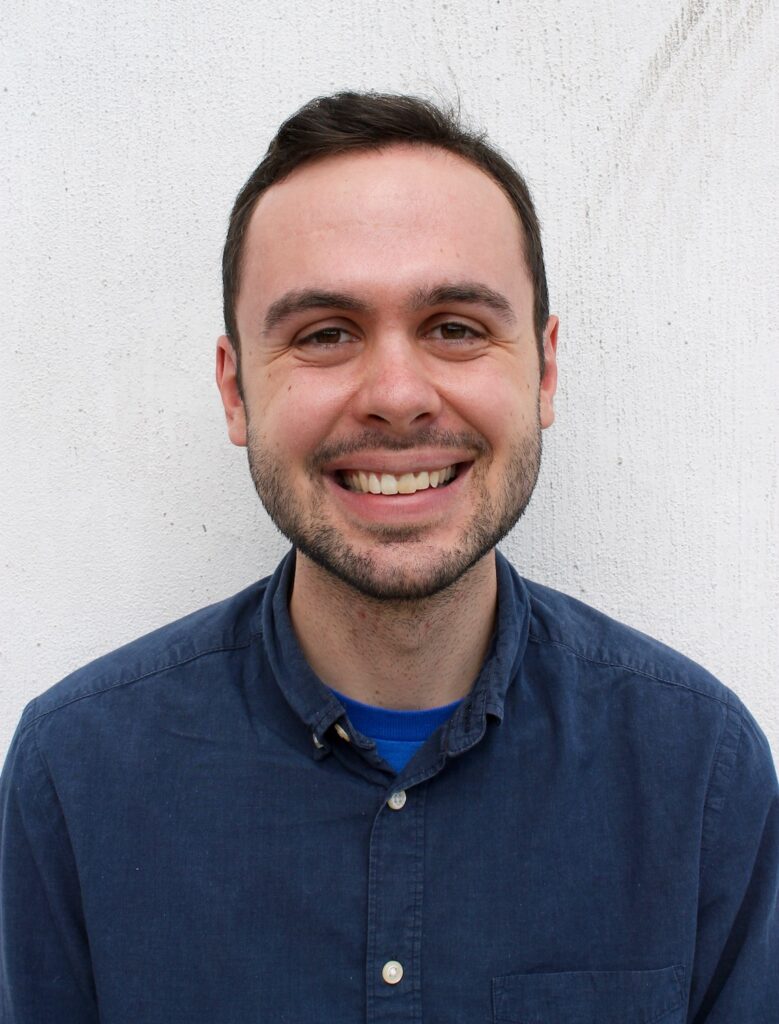 CHRISTOPHER M. RUDEEN is a doctoral candidate in the History of Science Department at Harvard University with a secondary field in Studies of Women, Gender, and Sexuality. Broadly, his research focuses on the ways in which nontraditional practices are used for healing and defining "normality" within the history of medicine.
.
.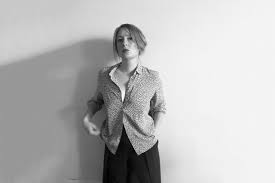 ELLEN SAMPSON Professorial Fellow in Fashion at University for the Creative Arts. an artist and material culture researcher her work explores the relationships between bodies, memory and clothing, both in museums and archives, and in everyday life. Using film, photography, performance and writing she explores the ways that garments become records of lived experience. She was previously Polaire Weissman Fellow at the Costume Institute, of the Metropolitan Museum of art. Where her project The Afterlives of Clothes examined the phenomenological of clothing archives. She is co-founder of Fashion Research Network an interdisciplinary network for researchers in fashion and dress.
.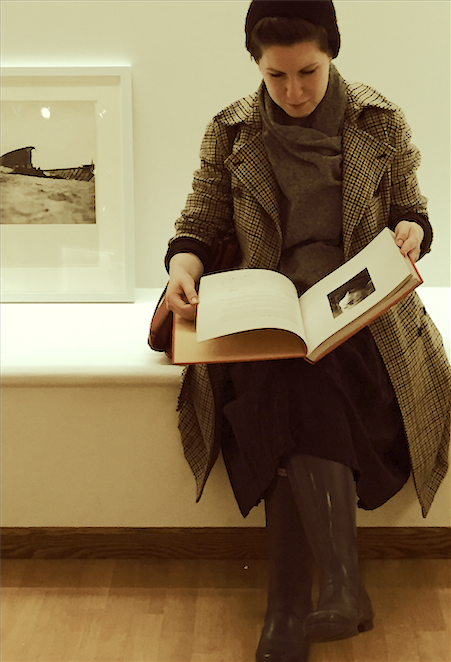 MICHAL LYNN SHUMATE is an educator and researcher based in Bomarzo, Italy. She holds an MA in Art History from John Cabot University and MA in Visual and Critical Studies from the School of the Art Institute of Chicago. Her interdisciplinary practice draws from the history and theory of domestic space and the decorative arts, with current research focused on the spatial/visual culture of nineteenth-century Rome; recent projects include the restoration of medieval houses, the use of historicism in decorative programs of the 1830s, and the cartographic nature of domestic inventories. Michal Lynn worked, studied, and taught at SAIC before moving to Italy. She is co-founder of the interdisciplinary research collective HAIR CLUB with Suzanne Gold and Kelly Lloyd.
.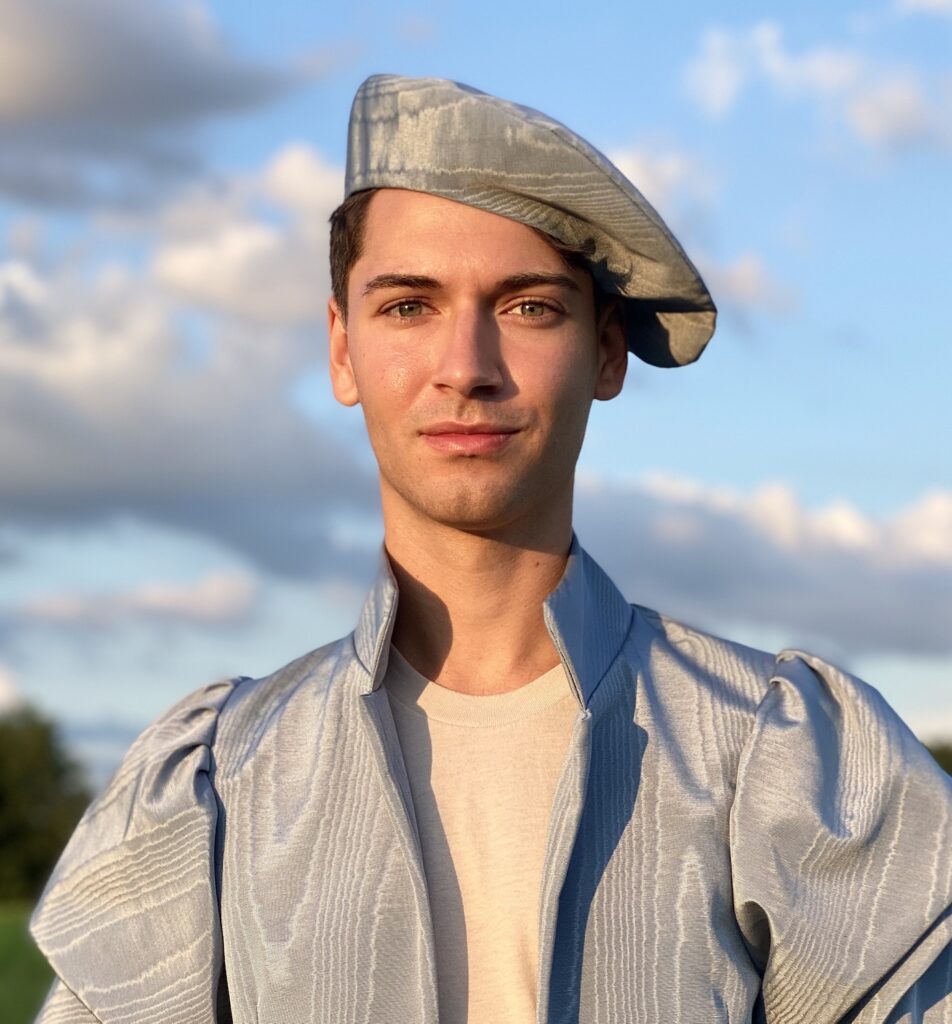 SAMUEL SNODGRASS is an art historian, artist, designer, and milliner. Having studied at The School of the Art Institute of Chicago and currently as a Masters student at Bard Graduate Center, his research is focused in the social and cultural histories of clothing and textiles. His most recent work explores displays of masculinity and the identity of the gentleman throughout history, as well as finding connections between the history of taxidermy and fashion.
.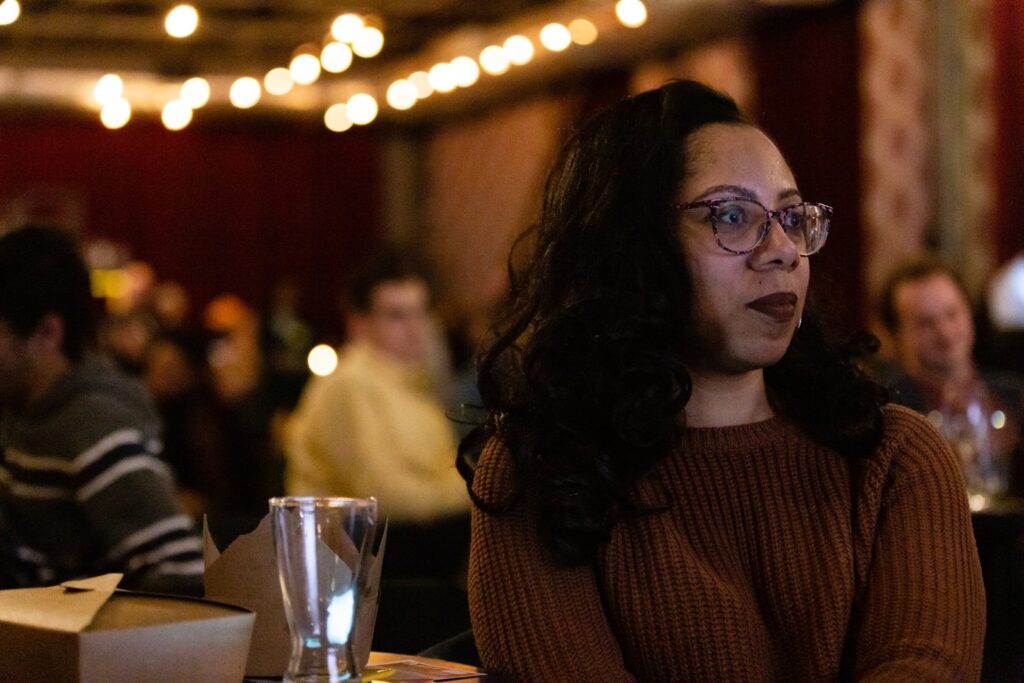 ANGELA TATE is a PhD Candidate in History at Northwestern University. She studies Black Internationalism and its intersection with gender, performance, and celebrity culture.
.
.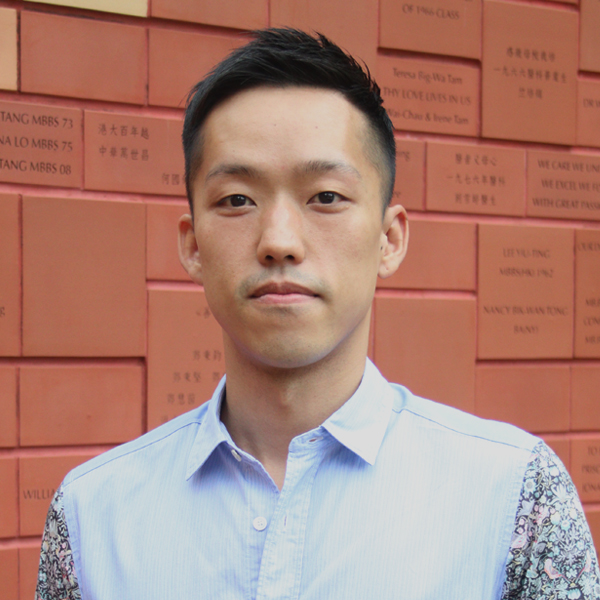 TOMMY TSE is an Assistant Professor at the Department of Sociology, The University of Hong Kong. He specialises in Asia's media and cultural industries, creative labour, consumer culture and fashion. His work has been published in top international journals, including Information, Communication and Society; Journal of Consumer Culture; Journal of Cultural Economy; International Journal of Fashion Studies and Sociology. Tse taught at the School of Communication, Hong Kong Baptist University; Central Saint Martins, University of the Arts London; and the Culture and Media Domain, HKU SPACE. In 2018, Tse was a Visiting Scholar at the School of Media and Communication, London College of Fashion. Currently, Tse is the Vice-President of Hong Kong Sociological Association and an Associate Board Member of Work, Employment and Society.
.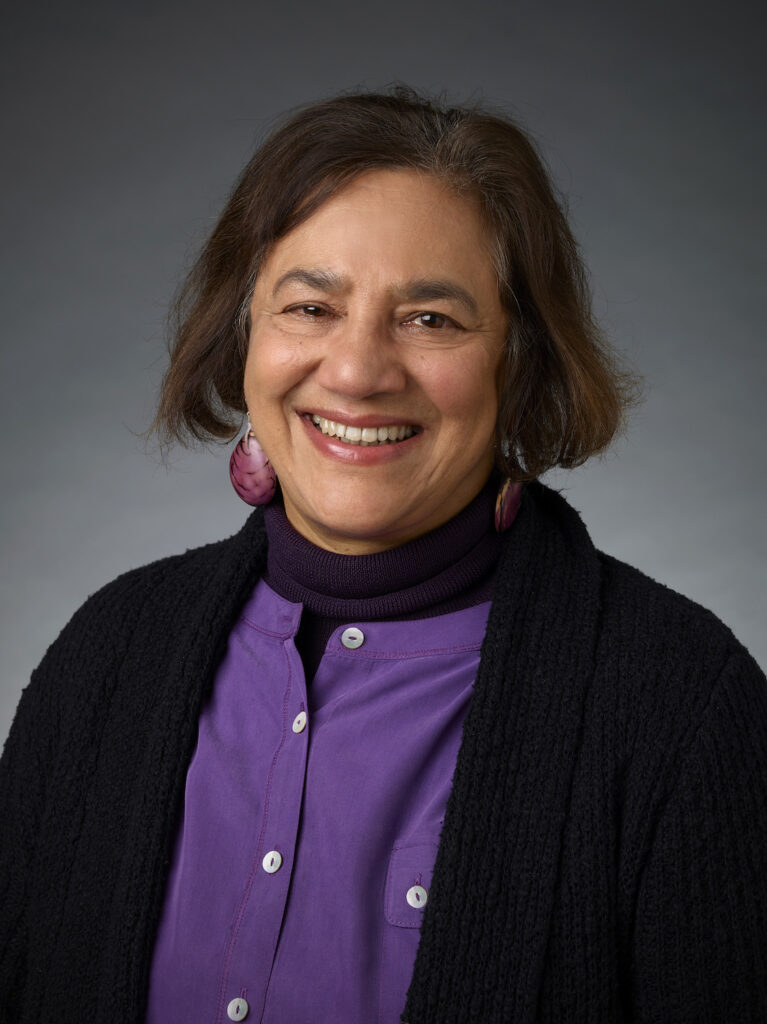 ALAKA WALI is curator of North American Anthropology in the Science and Education Division of the Field Museum. She was the founding director of the Center for Cultural Understanding and Change from 1995- 2010. During that time, she pioneered the development of participatory social science research and community engagement processes based in museum science. She curates the North American collection and works closely with colleagues in the Keller Science Action Center to implement environmental conservation programs in both Chicago and the Amazon regions of Peru. Her research focuses on the relationship between art and the capacity for social resilience. Alaka was born in India and maintains strong ties to her birth homeland. She is currently leading the curation of the renovation of the North American Anthropology Hall, expected to open in November 2021.
.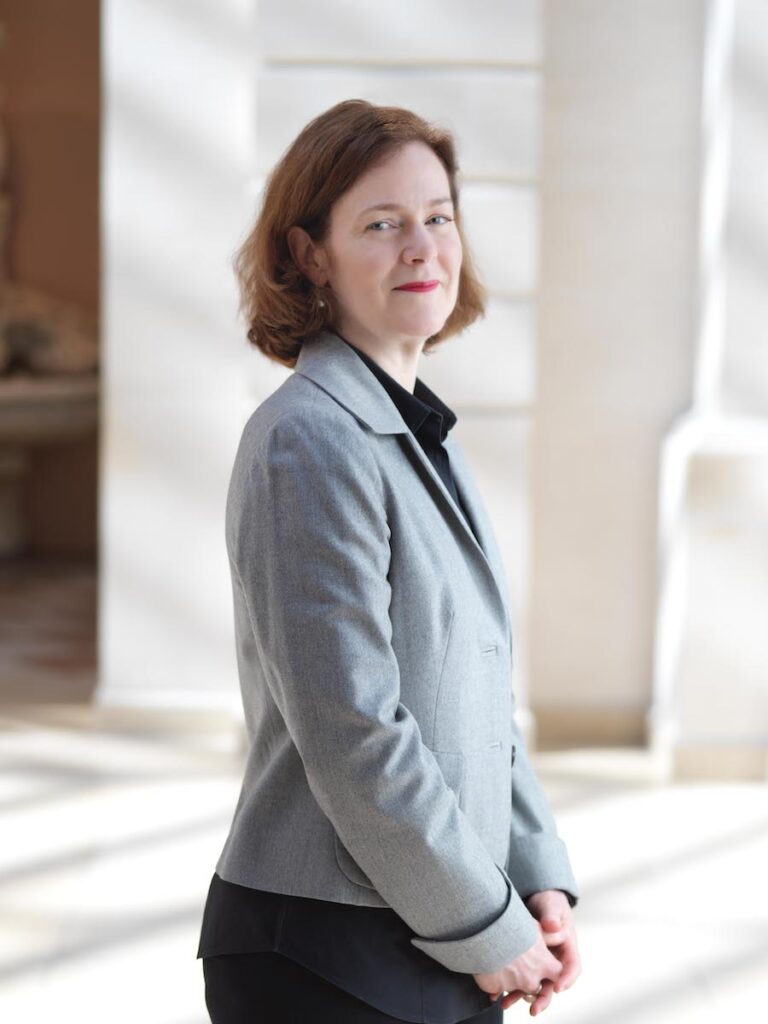 MELINDA WATT has been Chair and Christa C. Mayer Thurman Curator of the Textile Department at the Art Institute of Chicago since June of 2018. In this role, she oversees the global textile collection formed by a series of visionary department heads, and leads the textile installation program both within the department and throughout the museum. What would have been her first exhibition for the Art Institute, Fabricating Fashion: Textiles for Dress, 1700-1825, has been postponed until 2022.
Previously, Melinda Watt was a Curator in the department of European Sculpture and Decorative Arts at The Metropolitan Museum of Art as well as Supervising Curator of the Antonio Ratti Textile Center. She was a co-curator of Interwoven Globe: The Worldwide Textile Trade, 1550-1800 (2013), and she organized an exhibition of the Museum's collection of seventeenth-century embroidery at the Bard Graduate Center. The catalogue, English Embroidery from The Metropolitan Museum of Art 1580-1700: 'Twixt Art and Nature, was awarded the Textile Society of America's annual book award for 2008. Melinda has taught a number of courses on textile history subjects at New York University, Bard Graduate Center and City University of New York, often collaborating with professors at these institutions. She also organized a series of small, focused textile installations at the Metropolitan Museum. These projects covered a diverse range of topics including Renaissance velvets, 18th century menswear fabrics, and the textiles and wallpapers of William Morris. Her last exhibition at The Met was The Secret Life of Textiles: The Milton Sonday Archive, celebrating the former Cooper Hewitt curator's extraordinary textile research archive, a recent donation to the Antonio Ratti Textile Center.
.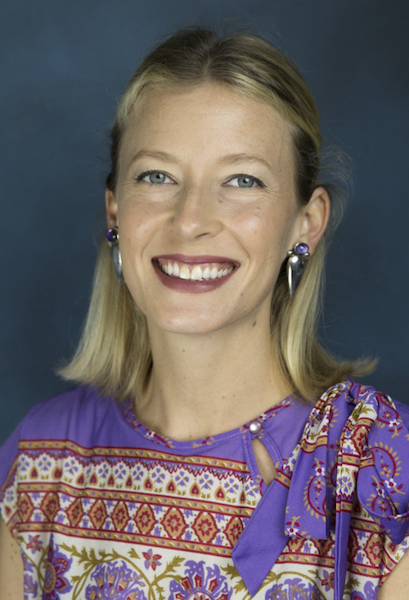 BETH WEIGLE is a doctoral student in the Department of Textiles, Merchandising, and Interiors at the University of Georgia instructing since 2013 on topics that relate to every facet of the fashion system. She researches the relationship between physiological and psychological comforts to garments or body modifications, with a recent interest in functional clothing design for pregnancy.
.
.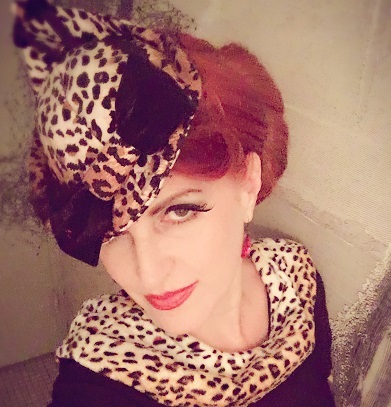 JO WELDON is the author of two books from HarperCollins, The Burlesque Handbook and Fierce: The History of Leopard Print. She is an international headlining burlesque dancer and a full-time burlesque instructor in New York City and around the world. She has been a sex workers' rights activist and advocate for decades while working in many branches of adult entertainment, and has lectured or made presentations about the topic on academic panels, radio, and television. She has lobbied at the United Nations and in legislative sessions for sex workers' inclusion in policy-making that affects their living and working conditions. schoolofburlesque@gmail.com
.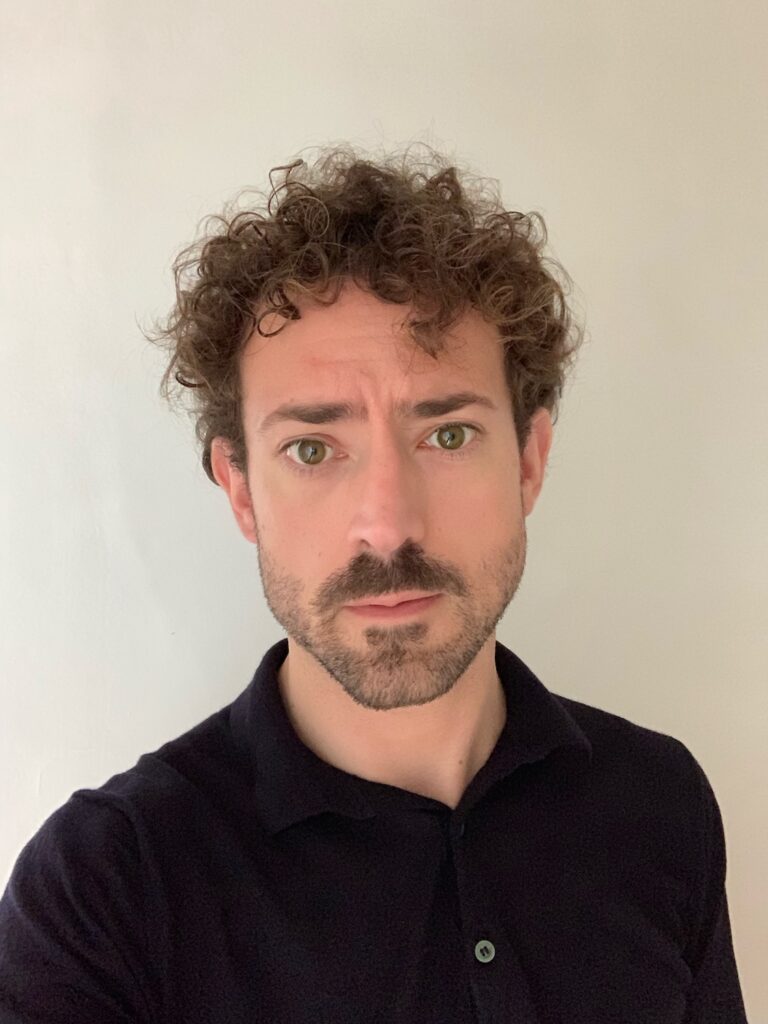 BENJAMIN LINLEY WILD is a cultural historian. He is currently Lecturer in Contextual Studies (Fashion) at the Manchester Fashion Institute (Manchester Metropolitan University). His third book, Carnival to Catwalk: Global Reflections on Fancy Dress Costume, was published by Bloomsbury in February. His next book, Wearing Culture: Controversy, Negotiation and the Pursuit of Fashion, will also be published with Bloomsbury.
.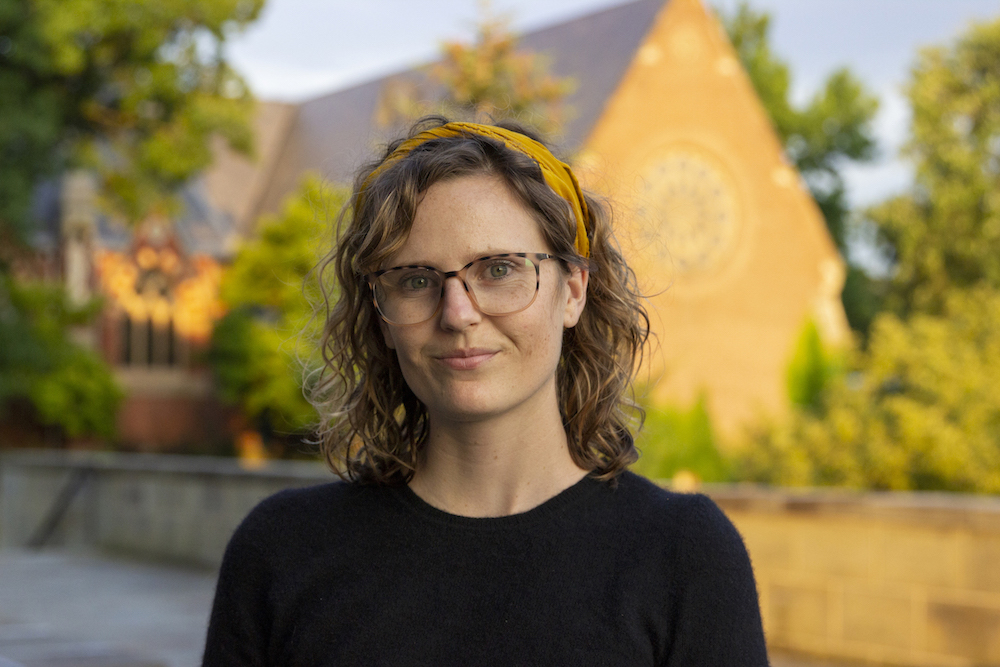 LYNDA XEPOLEAS is a PhD student in the Department of Fiber Science and Apparel Design at Cornell University, specializing in Historical and Cultural Aspects of Dress. Her scholarship draws from the fields of Art History, Anthropology, and Cultural Studies to explore the two-dimensional representation of fashion in print and online.